The PERTH MOUNTWAY MAP is showing 72 points of interest. There are more than twenty restaurants or eateries within a few minutes of Mountway. On the corners of Milligan and Hay Streets there is a restaurant on each corner.
A thirty second walk from Mountway takes you to the café style Bouchard Restaurant.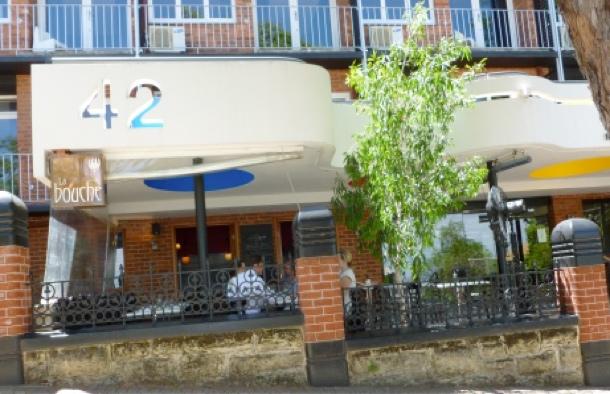 In the Courtyard behind the QV1 building there are several eating houses, including NYC Pizza, Matsuri Japanese Restaurant, and Croissant Express to name a few. Also a bar for refreshments can be found across the courtyard.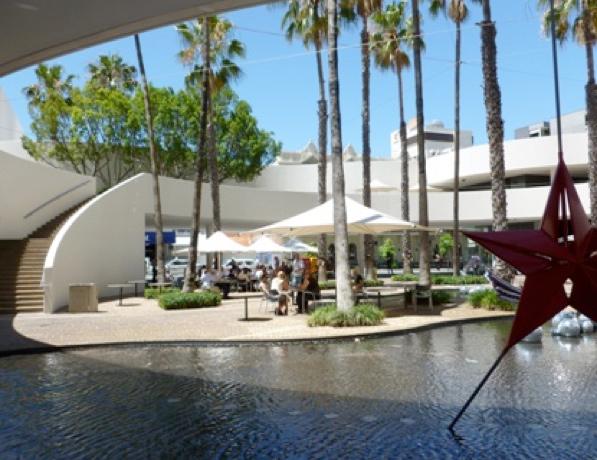 The Melbourne Hotel Restaurant, a five minute walk from Mountway is very classy with white table cloths on the tables and a turn of the century (1900) atmosphere.
The elegant dining room of the Melbourne Hotel.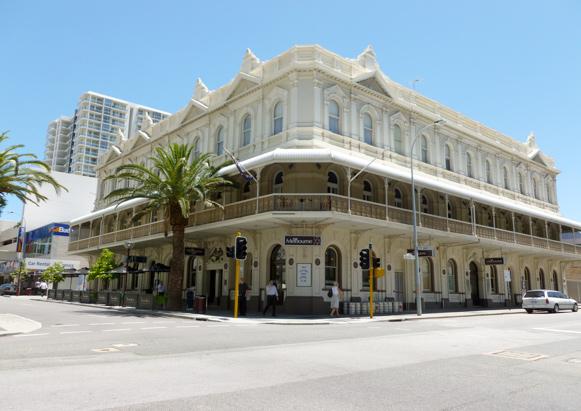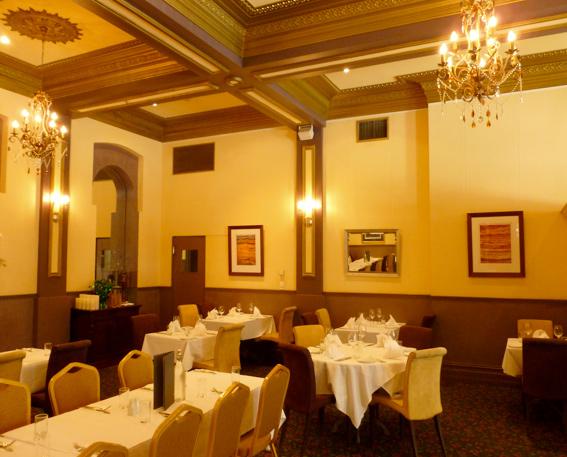 The Dome Café on the corner of Milligan and Hay Streets Perth.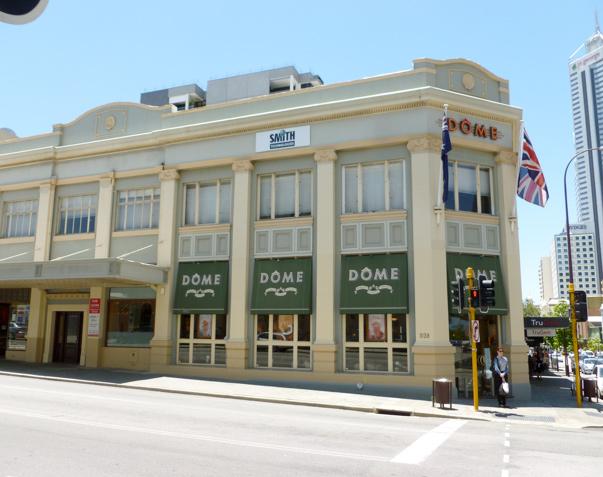 Tony Roma's specialises in Ribs, Seafood & Steak and is situated behind the Chevron and Woodside buildings.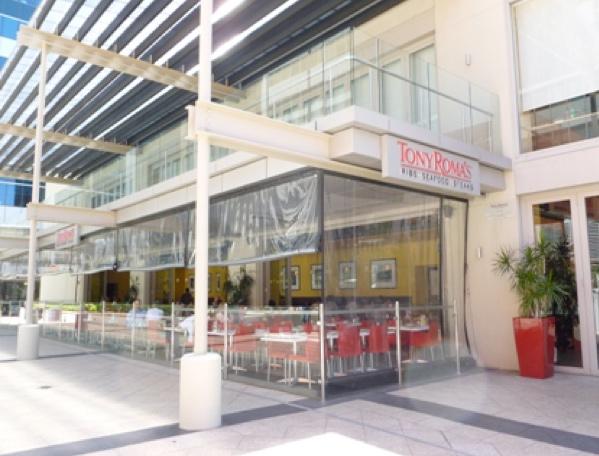 One of our choices for an extensive menu is Fast Eddy's Restaurant which is a seven minute walk from Mountway. They do a great breakfast for $14.95.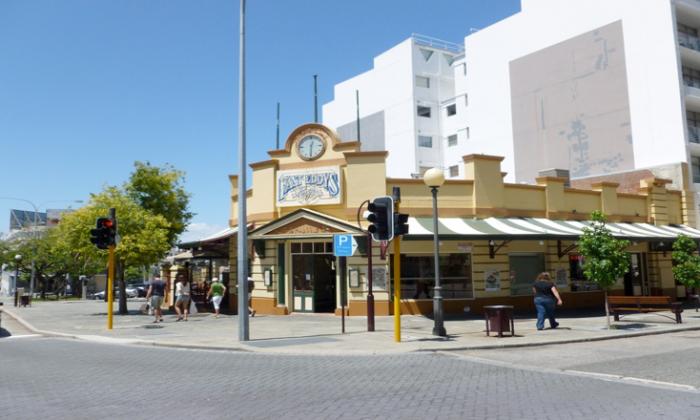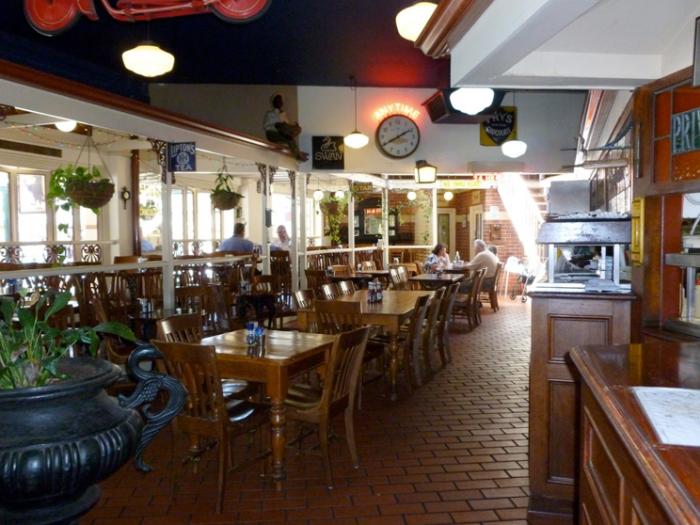 Also available a few minutes walk away is 9 Mary's (Indian), and Matsuri (Japanese). Matsuri has a 2 for 1 offer EG: 2 Teryaki Chicken for the price of one = $8.00. They do the same for their salads and Shushi.
There are more lunch and take away places on Milligan Street and City Provisions on Hay Street has a very large selection.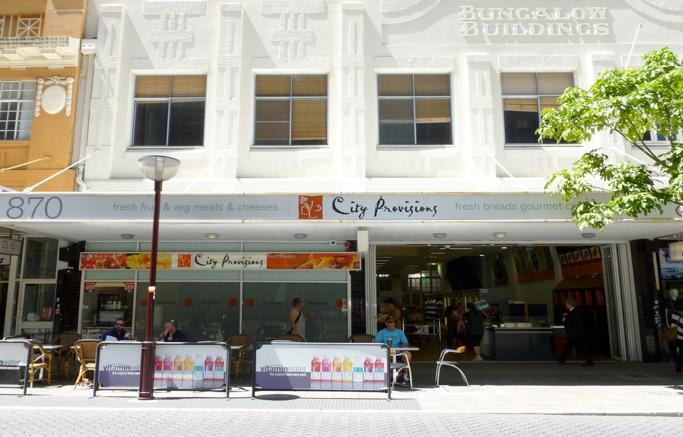 Nearby is Shafto Lane with a load of eateries and Dirty Nelly's Bar. Seen here is Tom's Kitchen on the left and The Burger Bistro on the right.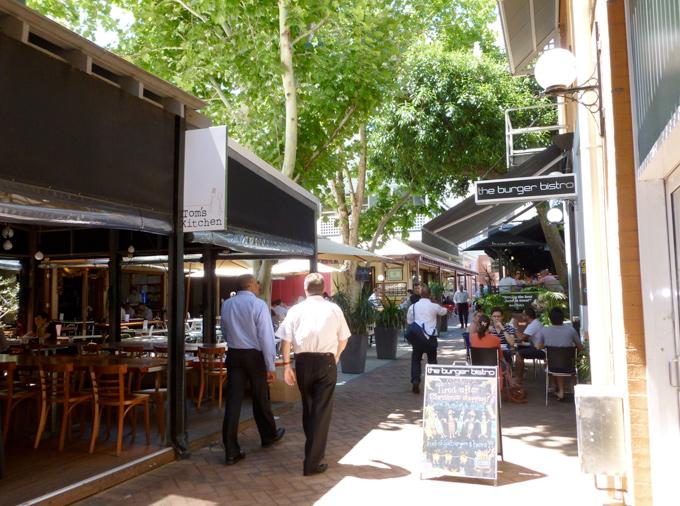 That brings the food choices on the Perth Mountway Map to nineteen, if you include Woolworths and why wouldn't you? Grab a barbecue pack and head back to Mountway and use the free barbecue.
You can see a sample of the Mountway Map from the Location page. When you check in with Mountway, we'll give you a free printed copy of the map for your own use too.